Profits from prints made from the Watercolor Painting
goes to a Sisters Projects to help renovate those statues
in need of repair.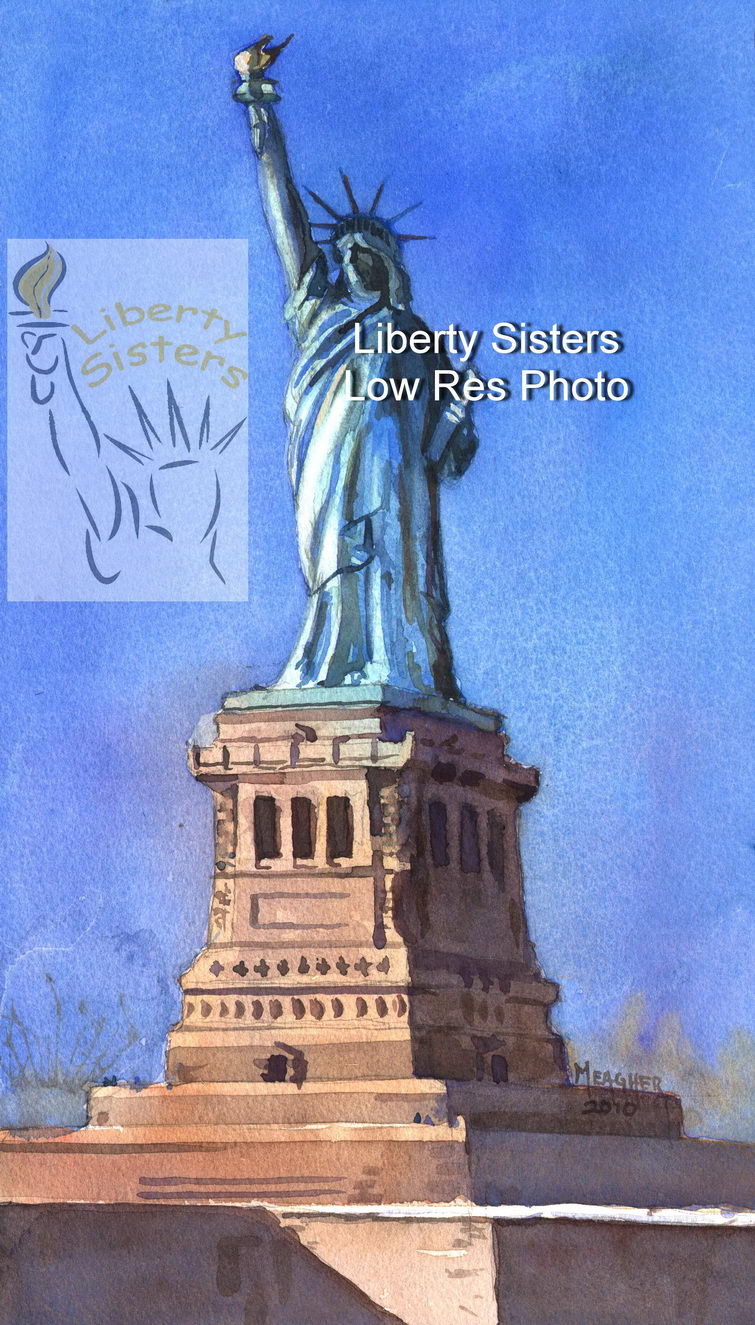 (note the Logo & words are not part of the watercolor)
Artist is Spencer Meagher of Fairfield, Illinois
Spencer Meagher gave Liberty Sisters exclusive rights to reproduce prints
from the original water color which is housed at Larrick Solutions Offices in Zeigler, Illinois.
The profits of the sale of the prints will go into a special Liberty Sisters renovation fund to help
those locations that cannot afford to renovate or repair their statue.
To view more of Spencer Meagher's fine art visit his website at Spencer Meagher
To purchase your print contact us and make your request.
11″ x 14″ on fine art paper $55.00
Shipping is $5.00